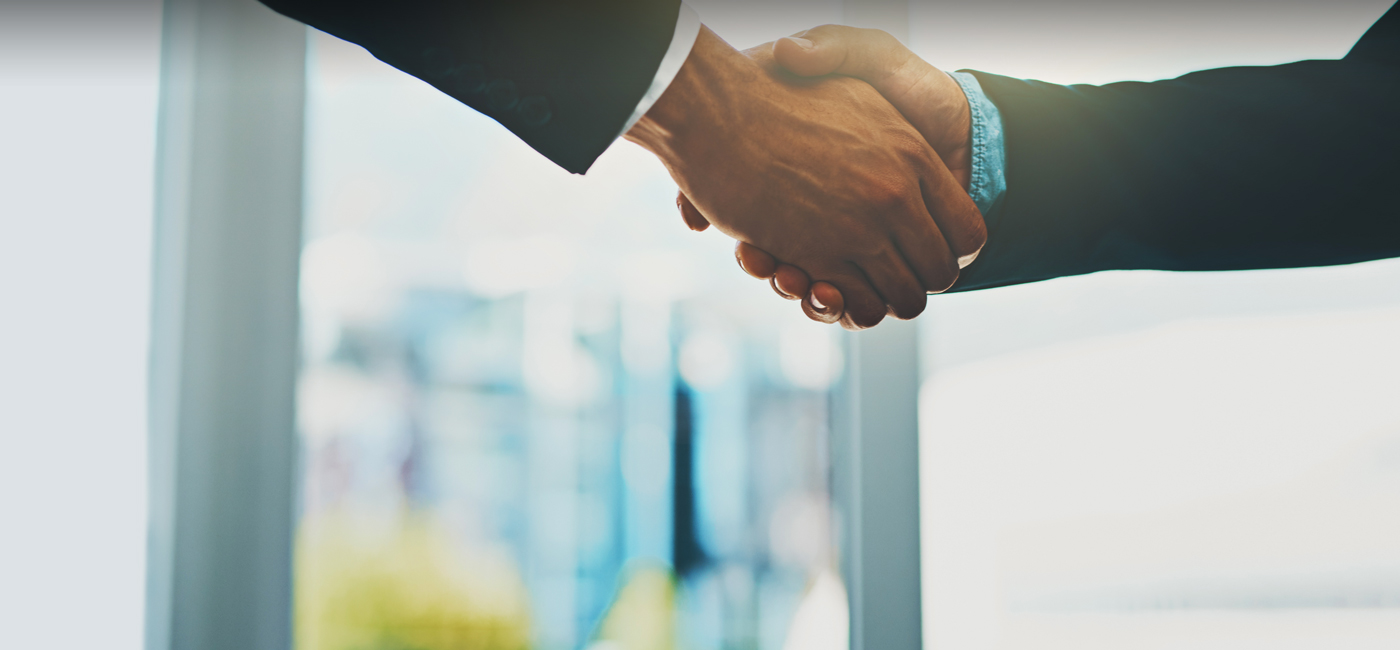 Ready to make the financial markets work for you?
With our discretionary portfolio management services, you can rely on our professionals to seize market opportunities in accordance with your risk appetite. We will sit down with you to pinpoint your investment preferences – i.e., whether you prefer a more conservative or more aggressive approach – and your financial objectives, and pick the most effective strategy in line with your investor profile. What's more, you'll have your own Carmignac advisor you can turn to with questions as your needs change. Your savings will be invested in Carmignac investment funds on a securities account or on a life insurance policy through partner firms.
The first time you meet with your advisor, you will fill out a detailed questionnaire and discuss important information about your financial objectives, investment horizon and risk profile. Based on this assessment, your advisor will suggest an overall investment approach and help you select which of our four portfolio types – Prudent, Balanced, Dynamic, and Growth – is right for you.
Two portfolios with moderate exposure to stock markets
PRUDENT PORTFOLIO

Targets steady returns with

low exposure to stock markets

Stock-market allocation: 0%–30%
Investment horizon: >3 years (short-term to medium-term)

Targeted risk indicator:* 3

BALANCED PORTFOLIO

Targets steady returns and capital appreciation, with

moderate exposure to stock markets

Stock-market allocation: 15%–60%
Investment horizon: >4 years (medium-term)

Targeted risk indicator:* 4
Two portfolios with greater exposure to stock markets
DYNAMIC PORTFOLIO

Targets primarily capital appreciation through

high exposure to stock markets

Stock-market allocation: 30%–100%
Investment horizon: >5 years (medium-term to long-term)

Targeted risk indicator:* 5

GROWTH PORTFOLIO

Targets substantial capital appreciation through

high exposure to stock markets, despite the ensuing volatility

Stock-market allocation: 70%–100%
Investment horizon: >5 years (long-term)

Targeted risk indicator:* 6
Our discretionary portfolio managers are an integral part of the Carmignac asset management team. They draw on the expertise housed across our firm as well as on the targeted, in-depth analyses carried out by Carmignac specialists.

Pierre-Edouard Bonenfant Fund Manager

Jean-Marc Viguie Portfolio Manager
For a first personalised contact, call us at +352 46 70 60 49
You will be assigned a portfolio manager who keep you informed of the latest developments in your portfolio and answer any questions you may have.

Mischa Cornet Director, Private Clients Department

Roselyne Daxhelet Private Banker

Sabrina Schwindling Account & Relationship Manager
Learn more about Discretionary Portfolio Management offering
Learn about our other Wealth Management Services
Investment Advisory Services

Draw on our expert advice to make the right investment decisions

Self-Directed Investment Services

Manage your own portfolio in total autonomy